Here are some pictures of our kennel. We do take great pride in Raising Toy & Mini Aussies
Our dogs are not kenneled all the time they love to run the farm and herd the goats and horses.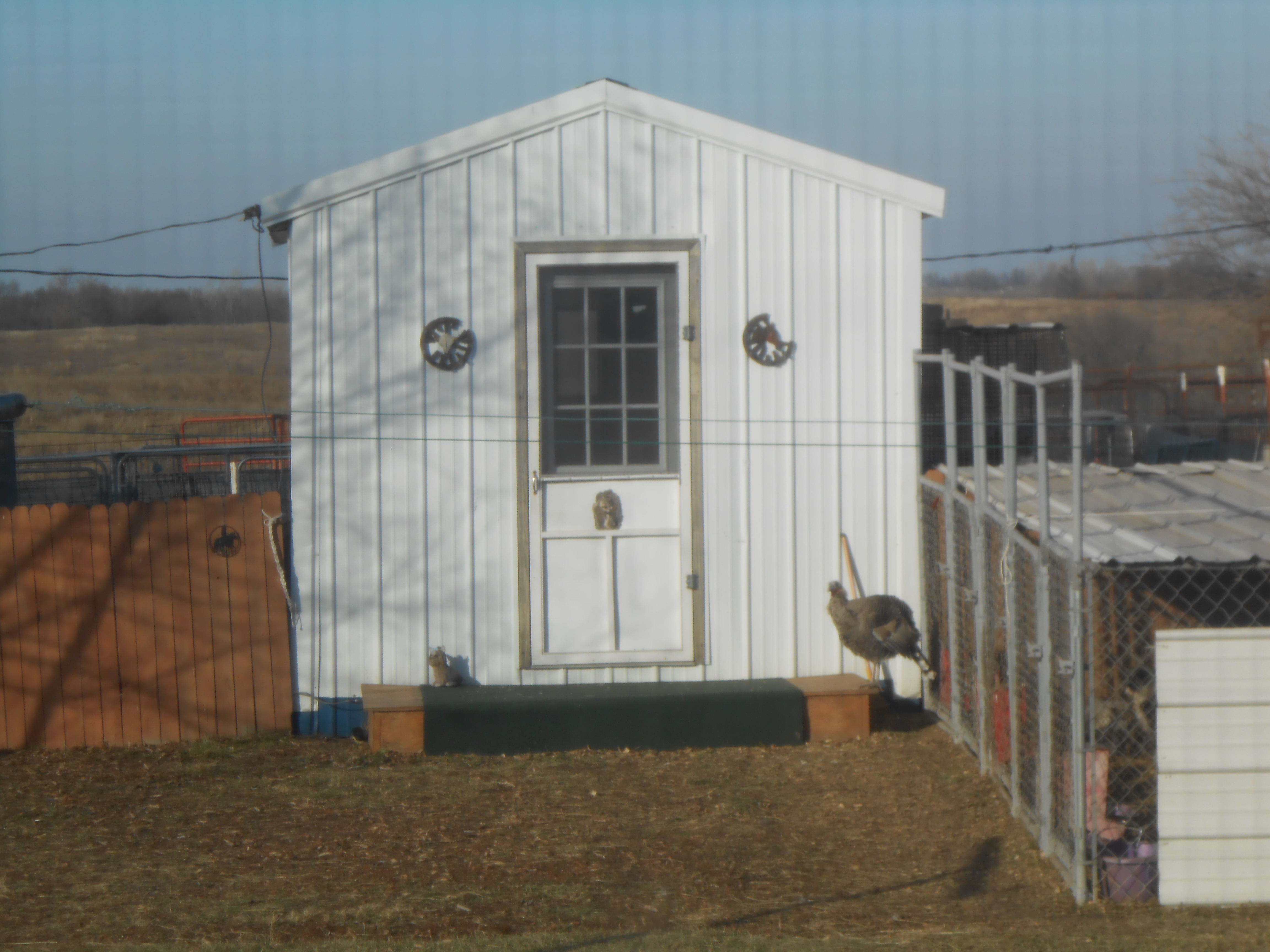 The building is where we whelp our dogs. The Mama's get to run the farm to get a break from puppies.
The whelping pens inside our building are 4 ft X 4 ft pens. Mama's and puppies have alot of room. Mama's also have full access to go outside through a dog door. Our females love to run around the farm they are let out to run loose multiple times a day to get a break from there puppies.
One of them has drug the blanky outside.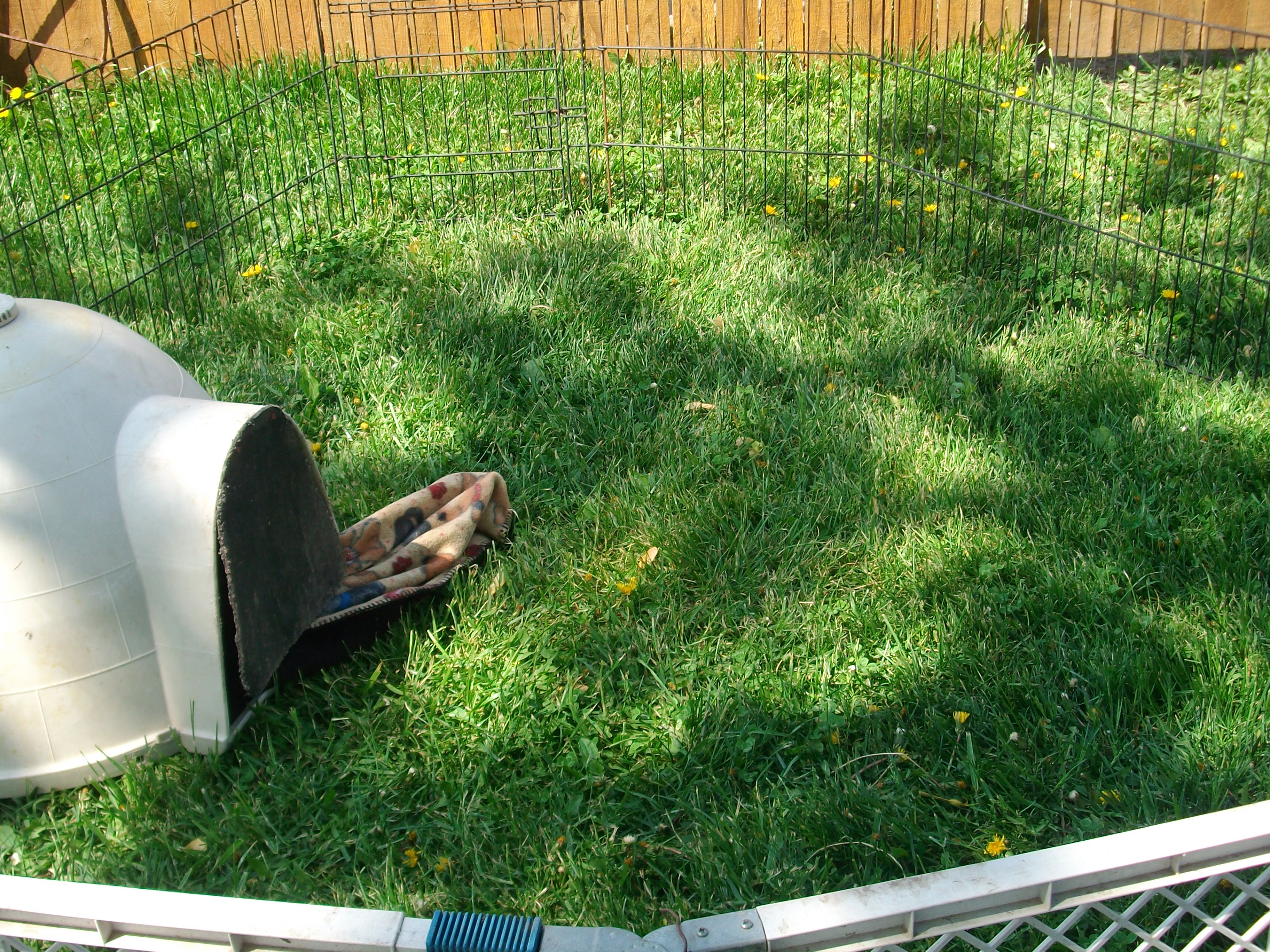 When the weather is nice puppies get to play outside all day.
Our Kennel runs. 1-2 dogs in each run always!!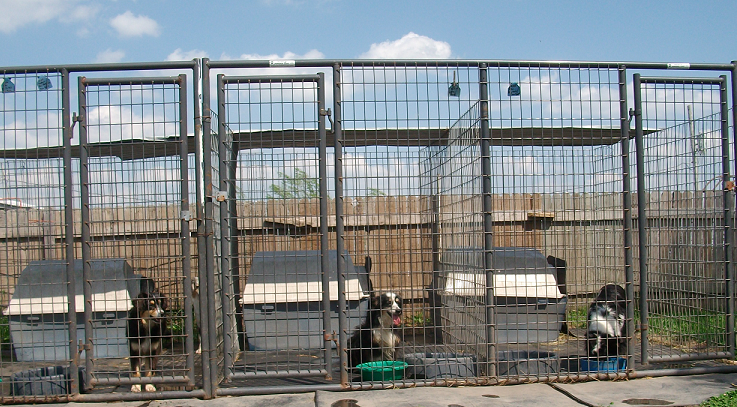 Our runs have horse mats for flooring because I don't believe dogs should be on concrete all day.
If you notice in the picture above all the dog houses have black flapper doors. The State of Missouri requires that as a licensed breeder in this state. It protects dogs from the weather (wind and rain). Also we only house one to two dogs in each run. These kennel runs pictured here are two that are 5ft X 10 ft with one dog each in them and the one on the left is actually a 10ft X 10 Ft with two dogs in it.
Of course our puppies get played with multiple times a day :-)