Toy Australian Shepherd- range from 14 inches tall and under.
Miniature Australian Shepherd range from 14 to 18 inches tall. (By American Stock Dog Registry)
Toy and Mini Aussies have such a personality they are loving and loyal.They in my mind are the best companion for anyone.They are just like the standard Australian Shepherds but just in a littler package.
They are considered little shadows in my book all our dogs follow me everywhere I go just like my little shadows.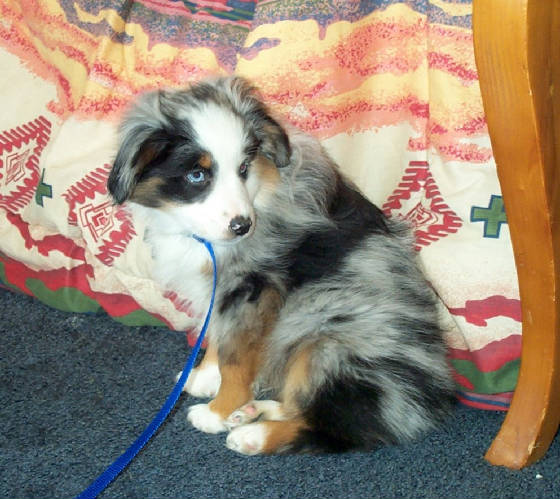 One of the male puppies we raised and kept here. (Roper)